LABORMARMO USA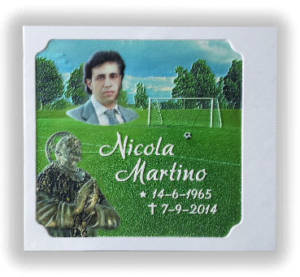 If you are looking for a solution that will uniquely position you in the funeral industry and create a new profit center for your operation, LaborMarmo USA is worthy of your consideration. LaborMarmo is the only company in the world capable of creating colored sculptures and high reliefs on natural marble and crystal from any high resolution digital image or photo.
LaborMarmo is an innovative Italian company that produces creative funerary and religious art that will let your clients "Touch the Memory." Our unique and patented 3D technology successfully conveys the customer's desired sentiments in an image, transferring them to marble or crystal. With an incredible 3D effect, we create a strong emotional impact that is not only visual but tactile as well. Originating in Italy, this state-of-the-art technique is radically changing the funerary art sector.
We produce headstones, portraits, icons and semi-finished works for various types of monuments and chapels, along with coffin covers and even artistic glass made with cutting edge technologies producing stunning antique results. We utilize a 2D and/or 3D process to create standard and custom works of art for all religions. These works of art are the result of the convergence of impeccable Italian craftsmanship, revolutionary 3D technology and natural materials of the highest quality from Italy and all over the world.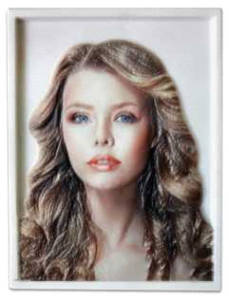 LaborMarmo technology represents the perfect marriage of technological innovation and Italian craft tradition. We are the driving force behind a true revolution in the marble, granite and crystal media manifested by truly exceptional, patented 3D décor works and funeral art accessories devised to meet any customer need.
Our proprietary technology enhances natural marble plates, showcasing a 3D decorated structure – an exclusive product of the highest quality. Each plate can be personalized by a digital image, with the result being a unique and completely decorated sculpture heretofore unseen – or touched (our marble and granite creations can be automatically sculpted up to 1,4 cm). All marble and granite products have no restrictions on size.
We are seeking distributors from around the world that can bring our "Touch the Memory" technology to their customers. At LaborMarmo, we truly believe that we are all one people, and that our products tap the common human language of emotion regardless of nationality, creed or color.
North America official representative:
Tatiana Cruz & Kirby Smith
LaborMarmo USA
U.S. Phone: (407) 488-0823 / (651) 503-7400
E-mail: E-mail: usa@labormarmo.com / labormarmo.usa@gmail.com